Fairy tales, knights and castles
✔ Complete collection Ostheimer fairy tale figures and knights ✔ Figures and buildings also deliverable from stock.
€ 34,99

Compare

€ 17,95

Compare

€ 199,95

Compare

Gratis verzending vanaf € 70,- (anders vanaf € 4,99)
Hoge Kiyoh klantbeoordeling
30 dagen bedenktijd Niet goed? Geld terug!

€ 22,95

Compare

€ 23,45

Compare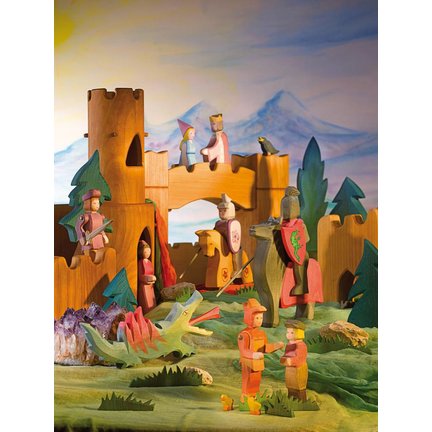 Create your own fairy tale with the figures of Ostheimer
In our category 'Fairy tales, knights and castles' you will find everything to complete your Ostheimer collection. For example we have the castle gate or the drawbridge and castle walls, which you can use to build a complete castle. We also have figures that appear in fairy tales, such as dwarves, unicorns and knights.