Wooden toys
Toys are indispensable for children. Look around our toy collection. We mainly have wooden toys in our collection of brands such as GOKI and Janod. Everyting in stock and deliverable.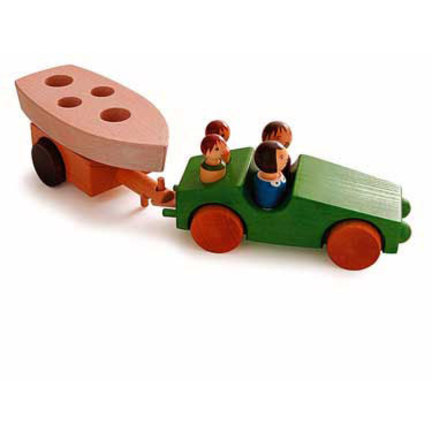 Wooden toys are sustainable toys 
What is sustainable?
According to the Cambridge Dictionary sustainable means: causing little or no damage to the environment and therefore able to continue for a long time.
What about toys HoutenDierShop sells? 
By selecting our suppliers, sustainability is a very important aspect to us. For this reason we are looking for companies that produce their brand products locally (as far as possible). A perfect example therefore is the brand Weizenkorn from Switzerland. The types of wood that are used are locally grown and the products are made by employees from sheltered employment. 
Because wooden toys can easily last for years, they are biodegradable and no toxic lacquer or paint is used, therefore the impact on the environment is minimal. Doordat houten speelgoed gemakkelijk jaren meegaat, het afbreekbaar is en er geen giftige lak of verf wordt gebruikt is de impact op het milieu minimaal. 
Buy sustainable wooden toys at HoutenDierSop
We have made it easy for you to find the product you are looking for, by using categories in which toys are divided. If you want to look for a specific product, you can use the filter on the left side of the screen. A useful filter is for example 'age', or if you are looking for a specific type of animal toy you can use the animal filter.
We deliver our products from our own store warehouse. The delivery time of a product is shown next to the image of a product. We ensure shipment withing 24 hours. If you want to receive your product on a specified day, leave a comment with your order. However, we do depend on the carrier and in busy times, for example around Christmas, it may occur that this is not possible due to the circumstances. However, you can always follow the shipment with the track & trace code that will be sent to you.