Dinosaurs
Are dinosaurs extinct? Not with Holztiger, in children's fantasy the dinosaurs are still there.
€ 16,75

Compare

Grootste collectie houten dieren
Fysieke winkel in Harderwijk
30 dagen bedenktijd Niet goed? Geld terug!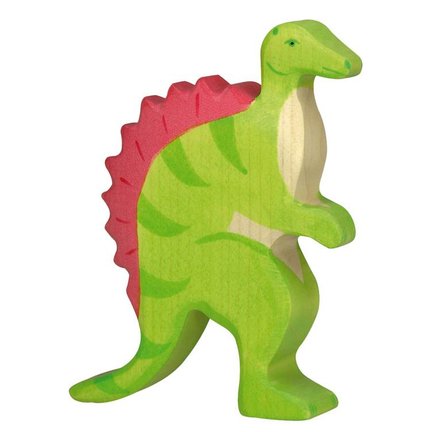 Dinosaurs are fascinating and Holztiger understands that.
At HoutenDierShop we have got the complete collection of dinosaurs from Holztiger  in our product range.
Dinosaurs are a group of reptiles of the clade Dinosauria. They first appeared during the Triassic period, around 243 million years ago. They became the dominant terrestrial vertebrates around 201 million years ago; their dominance continued throughout the Jurassic and Cretaceous periods. Birds are modern feathered dinosaurs, after fossil research showed, and are the only dinosaur lineage to survive the Cretaceous–Paleogene extinction event around 66 million years ago. Dinosaurs can therefore be divided into avian dinosaurs, or birds; and non-avian dinosaurs, which are all dinosaurs other than birds.