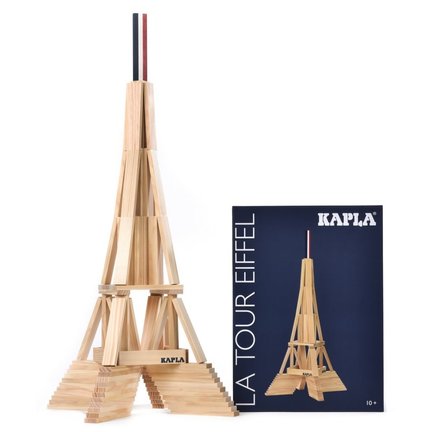 STEAM
Science / Technology / Engineering / Arts / Mathematics
What is STEAM?
Science, technology, engineering, arts and mathematics helps children to learn to understand and discover the world. Children learn the so-called STEAM skills. These skills stimulate children to keep playing, for example the KAPLA blocks. 
The PIKS balance game (OPPI) stimulates a child's observing, analyzing and creative thinking skills. The challenge is to make sure the building won't collapse.  
STEAM is an initiative of Georgette Yakman, found in 2006. Georgette was nominated STEAM Teacher of the Year in 2009.