Birds
Holztiger and Ostheimer have got birds figures in their product range. The animals are made of wood. Due to their shapes and sizes they are suitable for children's hands.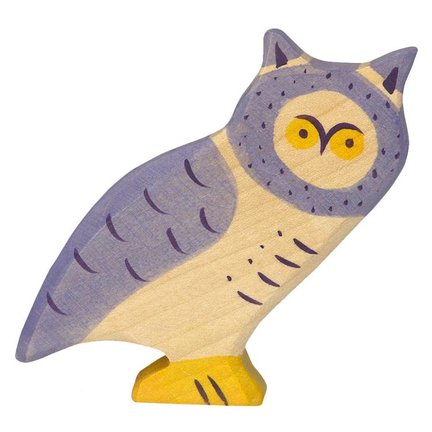 Is it a good thing to feed birds in your garden?
You can feed birds troughout the year. They love to come to your garden if you feed them. In winter times it is especially a good thing to feed the birds in your garden, because of scarce food. 
What should you pay attention to?
Be cautious with feeding birds your bread. Bread often contains salt, too much sult is not healthy for a bird.
Birds of prey
Birds of prey are not attracted to what you feed, but to the birds that eat the food. So provide a good and safe feeding place, so that the small birds can flee in, for example, a tree.
Water
Water is very important for birds, if you give them dry feed. They also use water as a bath.