Horses
Holztiger and Ostheimer have got horses and donkeys figures in their product range. The animals are made of wood. Due to their shapes and sizes they are suitable for children's hands.
€ 12,50

Compare

€ 23,95

Compare

Gratis verzending vanaf € 70,- (anders vanaf € 4,99)
Hoge Kiyoh klantbeoordeling
30 dagen bedenktijd Niet goed? Geld terug!

€ 17,95

Compare

€ 12,95

Compare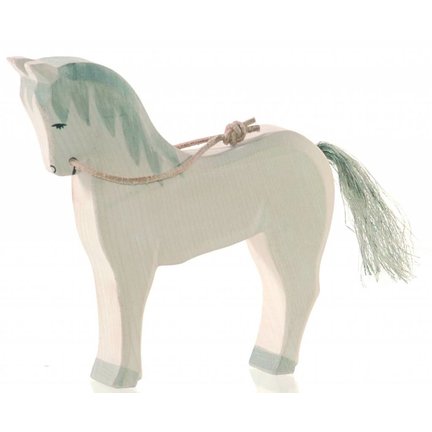 The tamed horse
The horse is originally an animal that lives on the steppe, is wild and not used to humans at all. Far before Christ, people saw advantages in a horse: if one uses a horse to travel, you would be less tired. In addition, you would be more respected because you sat high on a horse. Greeks where the first to tame and ride horses. After the invention of the wheel, there were many possibilities for the horse as a draft animal. The horse taxi and horse tram/streetcar used to be normal means of transport. Nowadays people mainly ride on horses for fun or for sports in the Western world.