Hedgehogs
Holztiger and Ostheimer have got some hedgehogs figures in their product range. The animals are made of wood. Due to their shapes and sizes they are suitable for children's hands.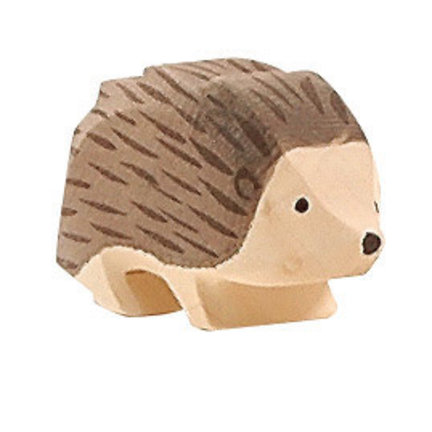 Hedgehogs in your garden
How to get hedgehogs in your garden? Choose a spot in the garden where you let everything grow. The hedgehog can find its own food there and it can also rest. Do not forget to put some materials in the garden the hedgehog can use to build a nest. Hedgehogs like moist food. By the way, did you know that you should not give hedgehogs milk at all? The hedgehog lacks the enzyme lactase, which is necessary to digest milk sugar lactose. If a hedgehog drinks milk, the consequence will be diarrhea. In the worst case the hedgehog will die from drinking milk. So if you want to feed them, give them some cat food or dog food with a bowl of water.