Chickens
Holztiger and Ostheimer have got chicken, roosters and chicks figures in their product range. The animals are made of wood. Due to their shapes and sizes they are suitable for children's hands.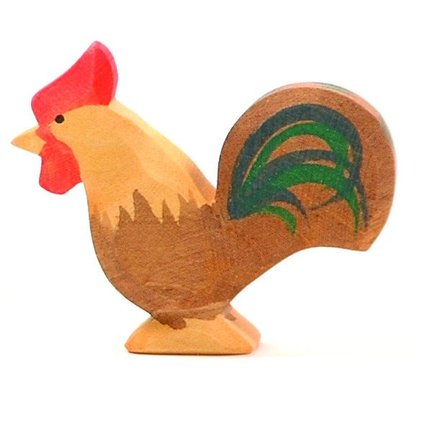 History of the chicken
The chicken originates from the East of Asia/China. It is estimated that the chicken is 4000 - 6000 years old. The chicken came to Europe via Greece. Even the Egyptians were already able to hatch eggs, around the sameera. The chicken was introduced to us (the Netherlands) about 200 years BC.