Babyshower
Laat je inspireren door de vele artikelen uit ons assortiment speelgoed en knuffels die wij op voorraad hebben en al heel snel bij je kunnen leveren. Voor een babyshower of kraamcadeau vind je altijd iets naar jouw keuze.
€ 10,95

Compare

€ 10,95

Compare

€ 39,95

Compare

Grootste collectie houten dieren
Fysieke winkel in Harderwijk
30 dagen bedenktijd Niet goed? Geld terug!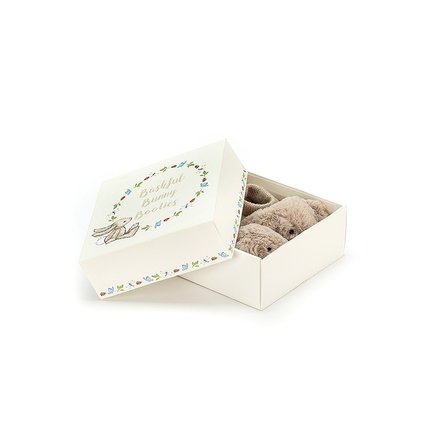 Handige cadeautjes
Een cadeautje wat ze door het design leuk vinden maar bovenal handig om te gaan gebruiken. Kijk maar eens bij de melktanddoosjes. Is het ook niet leuk om je eigen melktandjes te bewaren voor later in zo'n mooi melktanddoosje? 
Gepersonaliseerde cadeautjes
Een trein met daarachter de wagons die de naam van de baby laten zien. Of de leuke knuffels van Jellycat die in een mooie geschenkverpakking worden geleverd waarop je aan de binnenkant de naam, de geboortedatum en het geboortegewicht kunt opschrijven. Dat is toch leuk om te geven?
Een lieve knuffel als cadeau
En knuffel om te geven op een babyshower zal de aanstaande moeder erg leuk vinden. Vaak weet je nog niet precies wat je moet geven, of hoe je het moet geven. Jellycat heeft hele leuke, zachte en lieve knuffels die mooi verpakt zijn. Met zo'n knuffel zal de moeder en de baby blij zijn! 
Cadeautje gekocht en nu nog verpakken
Je kunt jouw eigen kraammand of cadeaumand zelf samenstellen. Weet je dat je hier ook de speelgoedkist voor kunt gebruiken? Moeders zal helemaal blij zijn want hier kunnen zoveel spulletjes in dat ze alles netjes geordend heeft. En is het kindje groter dan kun je natuurlijk het speelgoed erin doen.
En als je helemaal niets weet?
Dan kun je altijd een cadeaubon van HoutenDierShop geven! Met deze cadeaubon in verschillende waardes kan de toekomstige moeder zelf haar cadeautje kopen. Wij pakken het extra leuk voor je in als je dat bij de opmerkingen aangeeft!