Babyshower
Laat je inspireren door de vele artikelen uit ons assortiment speelgoed en knuffels die wij op voorraad hebben en al heel snel bij je kunnen leveren. Voor een babyshower of kraamcadeau vind je altijd iets naar jouw keuze.
€ 10,95

Compare

€ 10,95

Compare

€ 39,95

Compare

-19% Sale

61,95 € 49,95

Compare

-19% Sale

61,95 € 49,95

Compare

-14% Sale

69,95 € 59,95

Compare

-22% Sale

38,95 € 30,50

Compare

Grootste collectie houten dieren
Fysieke winkel in Harderwijk
30 dagen bedenktijd Niet goed? Geld terug!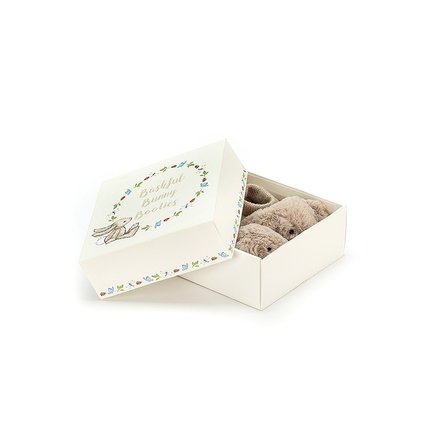 Baby Gifts
Choosing the perfect gift for a baby can sometimes be challenging when you're visiting a newborn. On one hand, there are countless possibilities, but on the other hand, what would be enjoyable for a baby and what wouldn't? Should you go for something practical or something for playtime? Should it be something the baby can use now or in the future? To make the choice a little easier, I will highlight some of the most delightful baby gift ideas.
Personalized Keepsake
A personalized gift is always incredibly special. There are various options available, such as letter trains that allow you to form the baby's name. The child can play with it later, it looks adorable, and it adds a personal touch.
Plush Toy (Blanket)
Plush toys are always a hit. Children adore them. If you choose a plush blanket, the baby can enjoy it in the crib from an early age. Jellycat offers some beautifully packaged plush toys, making them even more appealing!
Book
Receiving a book is always a joy. Even if the baby doesn't understand the words yet, it's beneficial for them to listen to stories. It helps them become familiar with their mother's or father's voice and teaches them to differentiate between sounds. Later on, the child (and the parent) will undoubtedly derive great enjoyment from it!
Of course, there are many more options available. If none of these three choices appeal to you, you can always browse through the other gifts. You will surely find something suitable. And if not, you can always opt for a HoutenDierShop gift voucher!
Why Choose a Baby Gift from HoutenDierShop:
Unique and Special Gift Options: HoutenDierShop offers a wide range of unique and extraordinary baby gifts. From adorable wooden animal figures to educational toys, you'll find gift options that will surprise and enchant both parents and the newborn baby. These are gifts you won't find everywhere, making them extra special.
High-Quality: HoutenDierShop is renowned for its high-quality wooden toys. Each baby gift is carefully crafted with attention to detail and craftsmanship. The use of sustainable wood ensures that the gift lasts long and becomes a lasting memory for the child.
Promotes Development: Wooden toys are not only aesthetically pleasing but also promote educational development. They stimulate the baby's senses and motor skills while fostering imagination and play. At HoutenDierShop, you'll find baby gifts that support the child's development while providing hours of enjoyment.
Environmentally Conscious Choice: If you value eco-friendly products, you'll be pleased to know that HoutenDierShop is committed to sustainability. The use of wood as a material for their toys ensures that the gifts are environmentally friendly. You can confidently give a baby gift that will be cherished while respecting the planet.
Excellent Customer Service: HoutenDierShop takes pride in its exceptional customer service. Their friendly and helpful team is ready to guide and assist you in finding the perfect baby gift. They understand the importance of celebrating the arrival of a baby and ensure you have a positive shopping experience.
So, if you're looking for a unique, high-quality, and environmentally conscious baby gift, HoutenDierShop is the ideal choice. Spoil the parents and the newborn baby with a special gift that will last a lifetime.