Rodents
Holztiger and Ostheimer have got rodents figures in their product range, such as the squirrel, the woodchuck , the mouse and the guinea pig. The animals are made of wood. Due to their shapes and sizes they are suitable for children's hands.
€ 12,45

Compare

Gratis verzending vanaf € 70,- (anders vanaf € 4,99)
Hoge Kiyoh klantbeoordeling
30 dagen bedenktijd Niet goed? Geld terug!

€ 5,05

Compare

€ 9,25

Compare

€ 11,45

Compare

€ 9,25

Compare

€ 12,45

Compare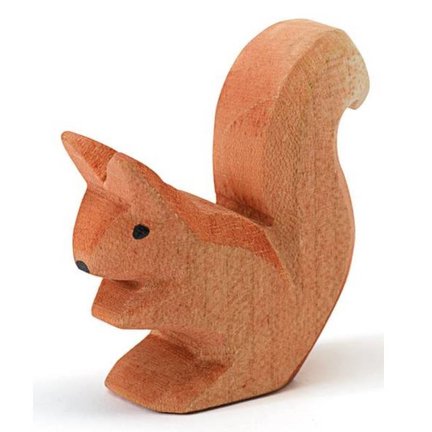 Rodents
Rodents live on every continent of our planet (except for Antartica). They can be found in trees, under the ground or in the water. Did you know that 40% of all mammal species belong to the rodent family? Some rodents we know very well, such as mice, rats and woodchucks. However, there are lesser known rodents, such as the springhare or the hutia.