Marble Tracks
You will find the most beautiful marble tracks with us. Everything from our own stock and delivered quickly. A marble track is not only fun for small children, we have marble tracks that will inspire the elderly and adults.
€ 14,99

Compare

€ 29,99

Compare

€ 14,99

Compare

€ 29,99

Compare

€ 169,99

Compare

€ 119,95

Compare

Gratis verzending vanaf € 70,- (anders € 4,99)
Winkel in Harderwijk
30 dagen bedenktijd Niet goed? Geld terug!

€ 24,50

Compare

€ 149,99

Compare

-7% Sale

29,99 € 27,95

Compare

-13% Sale

22,95 € 19,95

Compare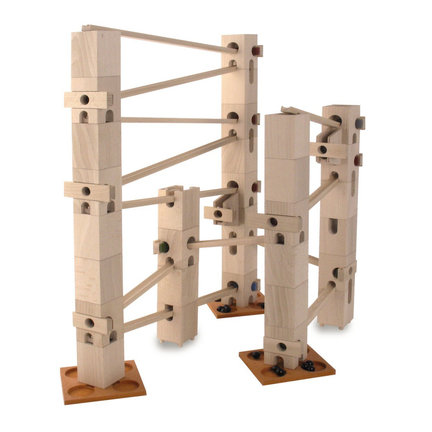 Would you like to see a working marble track first?
We have the Weizenkorn and Hape marble tracks in a demo setup in the store. Here you can see and test the marble track that you like best.
Which marble track are you looking for?
You can find marble courts that are suitable for all ages. You can use the filters on the left side of the screen to narrow the selection by brand or age if you want to search specifically.
Easily order your marble track online
At HoutenDierShop you can easily and quickly order your marble track and have it delivered to your home or, for example, at work. You can pay securely directly with iDeal, but if you want to view the items before paying, you can also pay with us afterwards. Do you need the items on a certain date? Let us know and we will ensure that it is delivered at the right time.
Give a marble track as a present
If you want to give the marble track as a gift to someone, use our gift service. We ensure that it is wrapped in a nice gift paper and include a beautiful handmade and handwritten card. If you prefer a Pepermints card, that is also possible.