Canidae
Holztiger and Ostheimer have got some canidae figures in their product range. The animals are made of wood. Due to their shapes and sizes they are suitable for children's hands.
€ 10,50

Compare

€ 7,35

Compare

Grootste collectie houten dieren
Fysieke winkel in Harderwijk
30 dagen bedenktijd Niet goed? Geld terug!

€ 15,50

Compare

€ 19,50

Compare

€ 16,50

Compare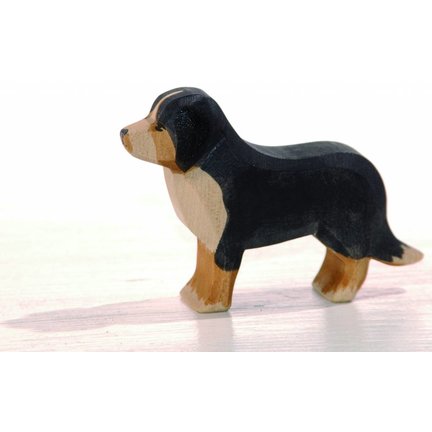 Facts about dogs 
In our world there is no animal species that shows such diversity as the dog. There are more than 400 dog breeds in the world. Dogs can be found in diverse shapes and sizes. The 400 dog breeds are the pure breeds. 
All these dogs eventually come from the same family (Canis Familiaris) that dates back to the wolf. The wolf has been able to dominate and has always been well prepared to adapt to life to live with humans. This is better known as: 'domesticated'. If you look at the numbers of wolves and dogs still alive today, the dog has won by far. There are about 400 million dogs worldwide, compared to 40,000 wolves living in the wild.