Sheep
Holztiger and Ostheimer have got sheeps and lambs figures in their product range. The animals are made of wood. Due to their shapes and sizes they are suitable for children's hands.
€ 5,75

Compare

Grootste collectie houten dieren
Fysieke winkel in Harderwijk
30 dagen bedenktijd Niet goed? Geld terug!

€ 14,95

Compare

€ 9,25

Compare

€ 7,95

Compare

€ 14,95

Compare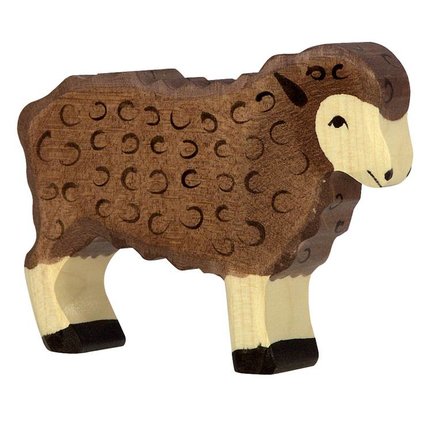 Why do sheep have such a thick coat?
Due to the thick woolen fur the sheep have, they are protected against cold winters. It is not the hairs that provide the heat, but the air that is between the hairs provides an insulating layer. This forms an insulating outer layer that ensures the sheep does not lose its body heat.