Marsupials
Holztiger and Ostheimer have got some marsupials figures in their product range. The animals are made of wood. Due to their shapes and sizes they are suitable for children's hands.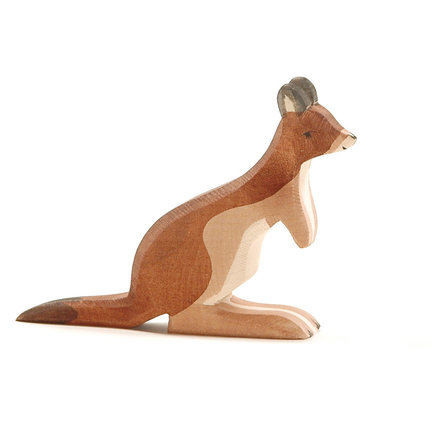 Marsupials are a category within the mammal kingdom. Usually the females have a pouch. Well-known marsupials are: kangaroos, the koala and possums. 
Marsupials have decreased in numbers in the last centuries/decades. The colonization of Australia by Europeans caused many marsupials to be extinct. Hunting, habitat destruction in favor of farmland en fire are great threats.