Felines
Holztiger and Ostheimer have got some felines figures in their product range, like the tiger, the lion and house cats. The animals are made of wood. Due to their shapes and sizes they are suitable for children's hands.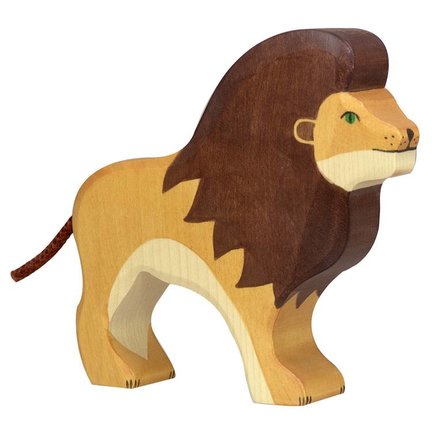 Felines
Cats can be defined as mammals, predators and feline. Felines can be devided into three subfamilies:
the Nimravinae (extinct)
the felines katachtigen which can be devided into two sub groups:

the large cats (Pantherinae) 
the small cats (Felis). The house cat belongs to this group;

the cheetahs.