Goats
Holztiger and Ostheimer have got some goats figures in their product range. The figures are made of wood. Due to their shapes and sizes they are suitable for children's hands.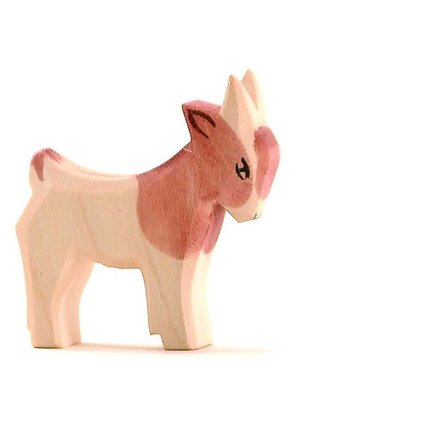 A few facts about the goat:
young goats are called 'kids'. They keep this name until they are fully grown.
a male goat is called 'bucks' or 'billys', female goats are called 'nannys' or 'does'.
a goat is unhappy when it is kept alone. Therefore it is better to keep several goats together. 
if a goat (kid) is raised and fed with a baby bottle they focus completely on human beings. The consequence will be that the goat wants to battle his care giver for a certain rank.