Marine mammals
Holztiger and Ostheimer have got marine mammals figures in their product range. The animals are made of wood. Due to their shapes and sizes they are suitable for children's hands.
€ 15,50

Compare

€ 16,50

Compare

€ 18,45

Compare

€ 16,50

Compare

Gratis verzending vanaf € 70,- (anders vanaf € 4,99)
Hoge Kiyoh klantbeoordeling
30 dagen bedenktijd Niet goed? Geld terug!

€ 7,75

Compare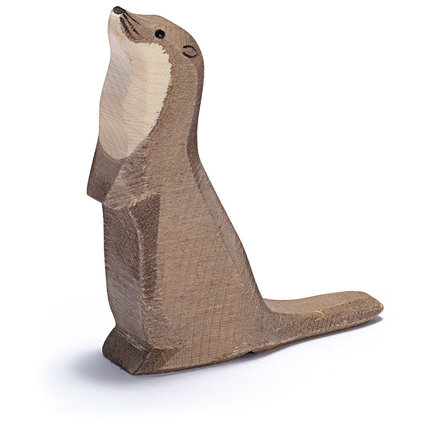 Marine Mammals 
As the name implies, they are mammals that mainly live in the ocean and sea or find their food in the ocean or sea. Marine mammals are descended from land animals and have a spine that is adapted for walking or running (up- and downwards motion). For that reason, they also usually swim by moving their backs up and down. Fish swim by moving their spine sideways. In line with the spine is also the caudal fin. Fish usually have a vertical caudal fin and marine mammals have horizontal fins.