Small gifts
Leuke cadeautjes om uit te delen voor bijvoorbeeld een verjaardag of traktatie. Blader maar eens door ons assortiment om inspiratie op te doen wat je de kinderen kunt schenken.
€ 10,95

Compare

€ 10,95

Compare

-17% Sale

8,99 € 7,50

Compare

Grootste collectie houten dieren
Fysieke winkel in Harderwijk
30 dagen bedenktijd Niet goed? Geld terug!

-18% Sale

2,75 € 2,25

Compare

-14% Sale

1,75 € 1,50

Compare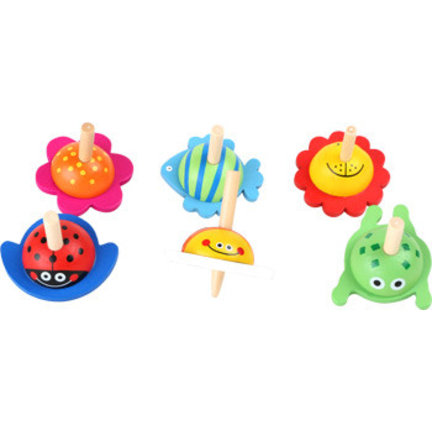 Nuttige cadeautjes
Een cadeautje wat ze door het design leuk vinden maar bovenal handig om te gaan gebruiken. Kijk maar eens bij de tandenpoetsklokken. Is het ook niet leuk om je eigen melktandjes te bewaren voor later in zo'n mooi melktanddoosje? 
Uitdeelcadeautjes
Cadeautjes om uit te delen op een verjaardag of in de klas. Je kunt hier veel ideeën opdoen. Bijvoorbeeld een sleutelhanger leuk ingepakt met op de verpakking een zelfklevend lieveheersbeestje. Ken je nog de tol of de jojo? Nostalgisch speelgoed met een modern design, hier kunnen ze zich eindeloos mee vermaken.