Camelids
Holztiger and Ostheimer have got camels and dromedaries figures in their product range. The animals are made of wood. Due to their shapes and sizes they are suitable for children's hands.
€ 7,50

Compare

€ 19,50

Compare

Gratis verzending vanaf € 70,- (anders vanaf € 4,99)
Hoge Kiyoh klantbeoordeling
30 dagen bedenktijd Niet goed? Geld terug!

€ 12,50

Compare

€ 9,25

Compare

€ 18,95

Compare

€ 11,50

Compare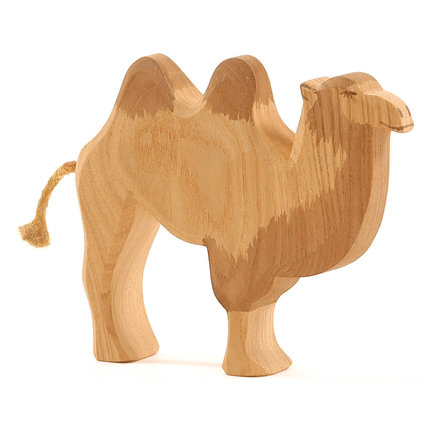 Diffences between camels and dromedaries:
the humps on their back; a camel has got two humps, a dromedary has only got one.
the habitat, camels still live in the wild, you only encounter the dromedary in a human environment.
camels are animals that independently search for food and drink. This must also be for their own chances of survival. For that reason they live in herds. Dromedaries are pack mules that can walk about 40 kilometers a day with a full load.