Educational and play
Wooden toys are a very good stimulant for the senses of the children due to their specific shape and weight. We have different types of motor skills or memory games in stock.
€ 29,95

Compare

Gratis verzending vanaf € 70,- (anders € 4,99)
Winkel in Harderwijk
30 dagen bedenktijd Niet goed? Geld terug!

€ 17,50

Compare

€ 9,99

Compare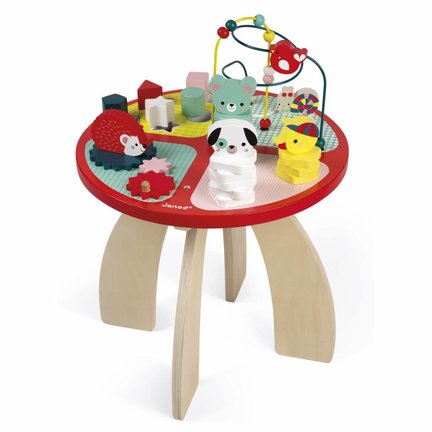 Memory training
Om het geheugen te stimuleren zijn er diverse memory spellen verkrijgbaar. Kinderen kunnen hier tijden mee bezig zijn. En het grote voordeel: er hoeft geen batterij in!   
Motor skills training
De motoriek wordt getraind door de verschillende houten speelgoed producten die er beschikbaar zijn. Kleuters kunnen hun geduld op de proef stellen met kralen rijgen of met hamertje tik mooie figuren maken. De allerkleinsten onder ons, de baby's, kunnen al met de grotere blokken of vormenstoof spelen. En een vormenstoof is er in verschillende uitvoeringen, als bus of in de vorm van een huis. Door de verschillende vormen wordt de motoriek gestimuleerd. De fijne motoriek wordt gestimuleerd door de grijpfiguren of grijpringen van bijvoorbeeld Hess.